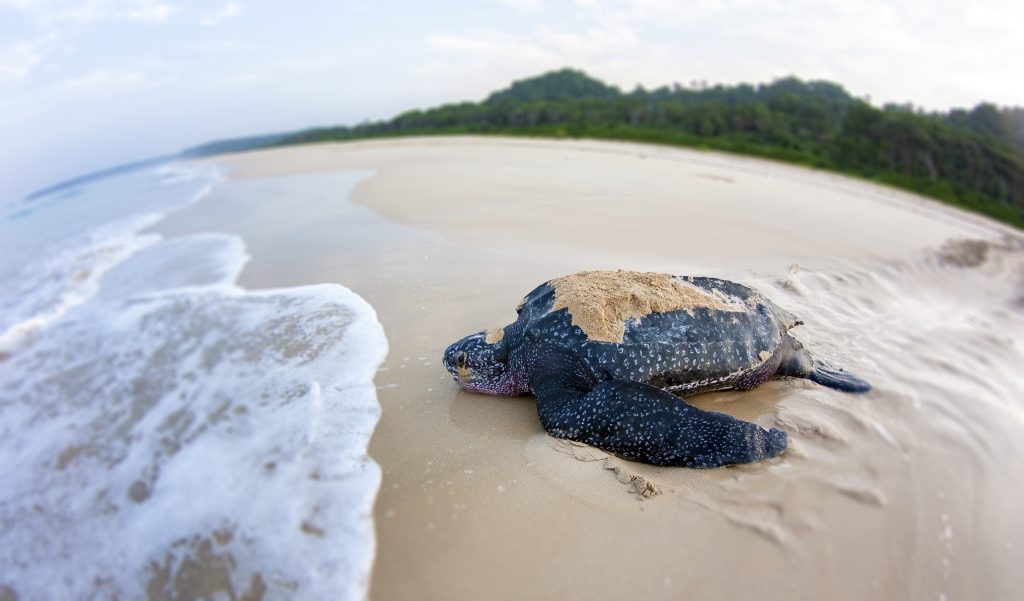 Andaman and Nicobar Islands
The Andaman and Nicobar group of islands in the Bay of Bengal comprise over 500 islands, islets, and rocks, which harbor vast stretches of tropical evergreen forests, rocky and sandy beaches, and diverse near-shore marine ecosystems. These natural resources play a crucial role in the survival and sustenance of island communities by being a source of nutrition, income, and protection. These tropical islands are unique in how these various ecosystems lie in close proximity to each other, oftn interacting and influencing each other strongly. Coupled with the islands' unique bio-geographical history, and a high degree of endemism, they serve as excellent natural laboratories to study the long-term responses of ecosystems and taxa to the effects of climate change. In addition, the islands are also a habitat for many charismatic and threatened species of birds, mammals, herpetofauna, and marine animals. In the past few decades, a dramatic increase in natural and anthropogenic disturbances, including that of climate change, has severely undermined the health of these unique ecosystems, both in the marine and terrestrial realm.
The inland and coastal habitats of South, Middle, and North Andaman will be selected for their accessibility as well as the representativeness of tropical evergreen forest and coastal/marine habitats. The forests in theSouth Andaman Island are the location of existing ecological research, as are the coral reefs and seagrass meadows in the areas in and around the Mahatma Gandhi Marine National Park and Rani Jhansi MarineNational Park. Similarly, marine turtles are being monitored in Little Andaman and in the Nicobar Islands. The monitoring of terrestrial and marine habitats will be included at these sites.
Host Institutions: Andaman and Nicobar Environment Team (ANET), Andaman Islands/ Dakshin Foundation, Bengaluru, Karnataka

Primary field station: ANET, North Wondoor